As many of you know, I had the pleasure of working with Lighthouse Trails Publishing to release a modified chapter from my second book, Like Lambs to the Slaughter: Your Child and the Occult, on the subject of Halloween.
The booklet, entitled "HALLOWEEN: What A Christian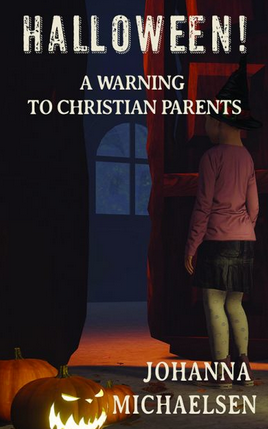 Parent Needs to Know," was released at the beginning of October 2016, in time for parents to consider a few of the many reasons they need to seriously rethink their participation in this "Holiday" that for millennia has celebrated the occult, witchcraft, sorcery, divination, necromancy, violence, idolatry, Spiritism…in short, everything God has repeatedly called "abomination" in His Word.
Cf. Deuteronomy 18:9ff, etc.
We were blessed by numerous positive and encouraging responses from readers around the country. Thank you for taking the time to write! Your kind words, helpful comments and continued prayers and support are truly appreciated.
The booklet, "HALLOWEEN: What a Christian Parent Needs to Know," is part of Lighthouse Trails Publishing's excellent collection of Booklets on a multitude of subjects of importance to the Church. I highly encourage you to look through them!
Even though Halloween is, for now, in the rear view mirror, like the ghosts from the movie "Poltergeist," it will surely be "Baaack…" next October, if the Lord tarries. Be prepared!