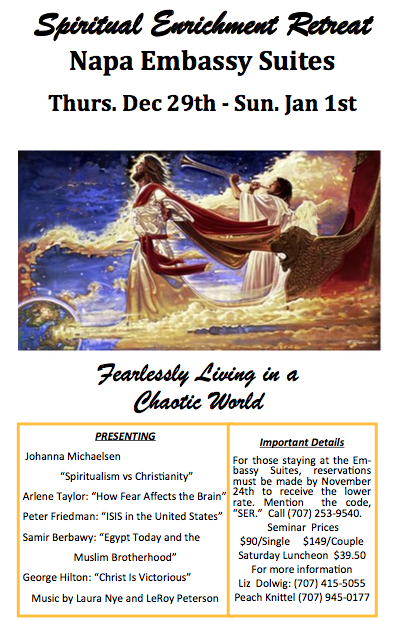 On New Year's weekend, I will be speaking in Napa, California, and sharing my testimony which I've written about in my book, The Beautiful Side of Evil. The event is at the Embassy Suites from the 29th through January 1.
I am thrilled to be able to share my journey from deception to the Truth! Most of the testimony will take place Friday evening, and on Saturday I will do a session on how NOT to be deceived. I'm also going to be participating in a Q & A panel about how New Age spirituality has invaded our public schools. Then in the evening I'll be offering advice on how to help anyone who is into the occult.
For those able to make it to Napa next weekend, here is a flyer with details and contact information. Just double click on the image to enlarge it.